7 Days, Seychelles Yachting Serenade
on Crystal Esprit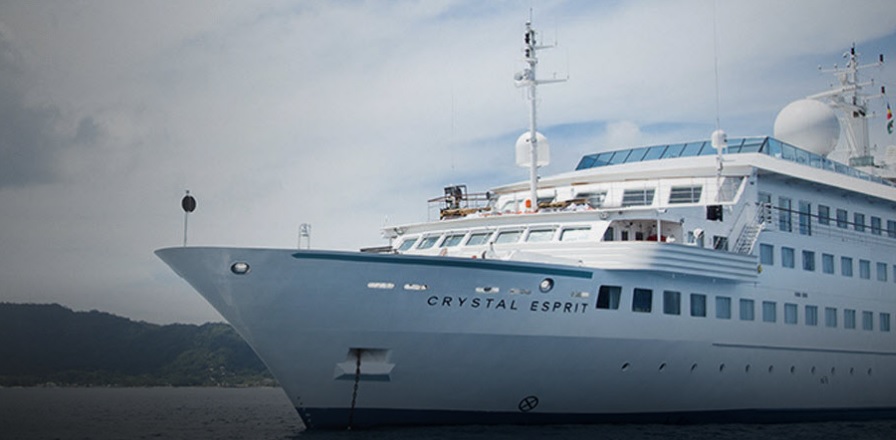 7 Days, Seychelles Yachting Serenade
Isles of the Seychelles beckon daily with unspoiled sugar-white beaches, lush emerald mountains, UNESCO-protected wildlife reserves and crystalline waters; Crystal Esprit is ideally suited to explore this pristine archipelago.

Since the beginning, Crystal has been the standard-bearer for excellence in luxury travel, remaining the undisputed choice among the savviest world travelers. Today, we are redefining it altogether, expanding the possibilities for our guests with choices, experiences and luxuries unmatched in the industry. By Ocean, River, Yacht, Expedition and Air, each Crystal Experience is designed to showcase the world and its wonders in the most remarkable ways. Join us as new adventures unfold...


| Day | Destination | Arrive | Depart |
| --- | --- | --- | --- |
| Sun | Mahe/Eden Island Marina, SC | | 05:45 PM |
| Sun | Sainte Anne Island, SC | 06:45 PM | |
| Mon | Sainte Anne Island, SC | | 12:30 PM |
| Mon | Cousin Island Special/Reserve, SC | 02:00 PM | 06:00 PM |
| Mon | Praslin, SC | 07:00 PM | |
| Tue | Praslin, SC | | |
| Wed | Praslin, SC | | 06:30 AM |
| Wed | La Passe, La Digue Island, SC | 07:30 AM | 06:00 PM |
| Wed | Laraie Bay, Curieuse Island, SC | 07:00 PM | |
| Thu | Laraie Bay, Curieuse Island, SC | | |
| Fri | Laraie Bay, Curieuse Island, SC | | 07:00 AM |
| Fri | Aride Island, SC | 08:00 AM | 01:00 PM |
| Fri | Big Sister, Felicite, Mariane | | |
| Sat | Mahe/Victoria Harbor, SC | 07:00 AM | 02:00 PM |
| Sat | Mahe/Eden Island Marina, SC | 04:00 PM | |
| Sun | Mahe/Eden Island Marina, SC | | |